BiPAP® Pro 2 With Bi-Flex® & Encore® Pro Smart Card®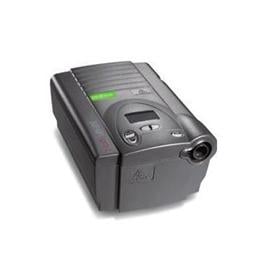 A reliable, proven approach to treatment that makes breathing more natural, especially at expiration. A bi-level pressure range to 25 cm H2O (U.S. devices only) allow you to comfortably treat patients with severe OSA. BiPAP Pro 2 also features integr
Learn More
Product Details
A reliable, proven approach to treatment that makes breathing more natural, especially at expiration. A bi-level pressure range to 25 cm H2O (U.S. devices only) allow you to comfortably treat patients with severe OSA. BiPAP Pro 2 also features integrated humidification and built-in Encore Pro® Smart Card recording capability for added flexibility in treatment and follow-up. Bi-Flex softens the air at inhalation and exhalation to provide more comfortable therapy Integrated Humidification options help to improve compliance.

Digital Auto-Trak® sensitivity automatically triggers the device to cycle between inspiratory and expiratory pressures based on the patient's breathing rhythm even in presence of leak. Encore® pro SmartCard® and Data Management Software allow providers to track treatment progress. Enhanced Event Reporting gives clinicians more insight into patients' therapy so that treatment can be personalized. FOSQ (Quality of life questionnaire) tracks patient's quality of life improvements Small, sleek and lightweight design fits attractively into the patient's home. 4 - 25 cm H2O bi-level pressure range; 4 - 20 cm H2O Bi-Flex pressure range Deluxe ramp capabilities allow a 0 - 45 minute time period with patient-adjustable ramp start pressure. Lighted patient buttons with improved feel are located on the unit to control it and the heated humidifier. International power supply features lightweight, snug-fitting power cord.

A Compliance meter tracks true usage (breathing is detected Integrated handle and carrying case allow for easy transport Automatic altitude compensation helps to provide effective treatment at different elevations. Extremely quiet operation Automatic on/off operation, Mask off alert, Direct DC operation with Washable pollen filters and optional ultra-fine filters. With a 2-year warranty.